Burgess Orchard Family Session | Carpenter Family | Utah Family Photographer
A beautiful Fall day was just what we were hoping we'd get for this Burgess Orchard family session. When this family told me they wanted to shoot at Burgess Orchard in Alpine I was very excited. I have shot here before in the midst of all the apple trees. The setting is perfect for any type of session and it didn't disappoint during this session.
Upon arriving to this session I met up with the Carpenter family and was so happy when I saw that they brought their own buckets full of apples. These were going to be such a fun prop during the photos. We immediately found a great spot and started shooting. The bright sun did present a small challenge as it kept creeping out from behind the clouds. We had to be patient for it to dip back behind some clouds.
We had so much fun using the apple buckets in some of the photos and even got a few action shots and funny poses. These guys were so fun and easy to work with. I always make sure we get some shots of everyone smiling at the camera, which is sometimes tricky with young kids, but with these guys it was a piece of cake.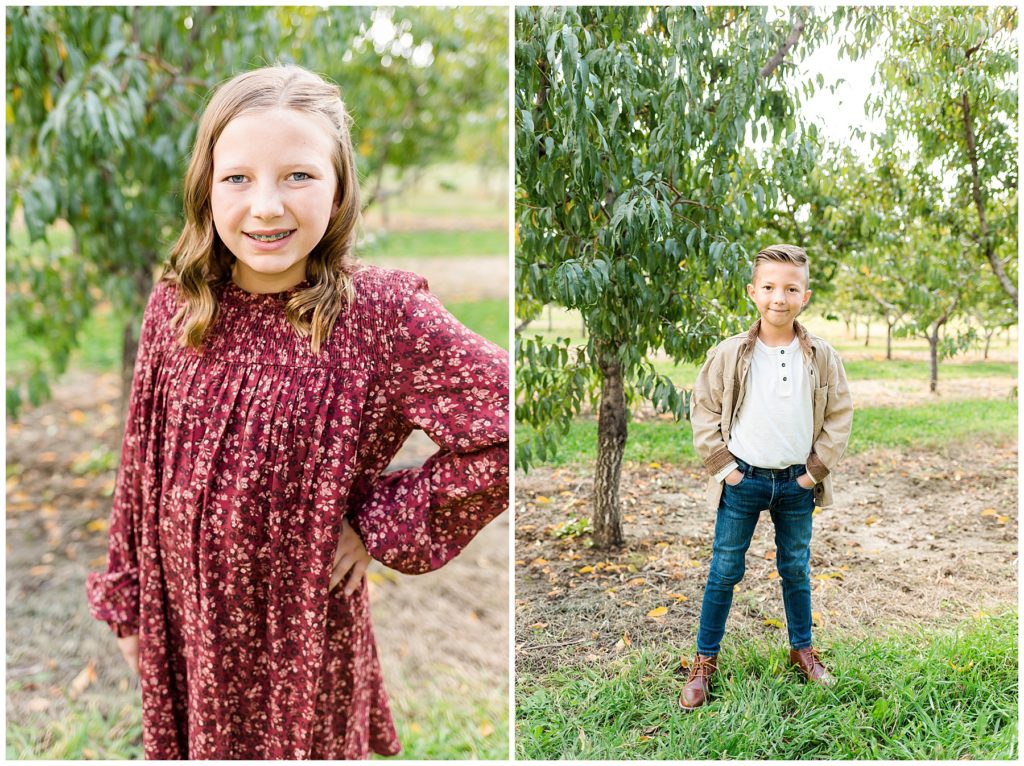 ---
I would love to work with you. Please contact me to book your family session.
To view more of my work, follow me on Instagram.