Utah Lake Family Session | McDonough Family | Utah Family Photographer
I was very excited for this Utah Lake family session as there has been a bit of a slow season due to Winter, snow and cold weather. Luckily, we have been having some warmer weather recently. With the sun shining and the warm weather we had the perfect evening. Just what a photographer dreams of!
The McDonough family is also what a photographer dream of as they family came dressed in their perfectly coordinated outfits with the two little girls had their adorable hair bows from Simply K! Taryn, the cute mom, has her own jewelry company, Taryn's Down to Earth Designs, so I wanted to make sure we spotlighted her gorgeous pieces as well.
Our goal throughout the evening was to shoot around the tall wheat grass that grows around the banks of Utah Lake. This was easy to do as they are huge and growing everywhere! A variety of shots with them in the background was essential and the golden sun made them shine even more. We also ventured down towards the water to get some photos with the lake and mountains in the background. I love how the images turned out and how warm and soft they are. Family photo season is my favorite and I'm glad we finally have some warm weather coming our way.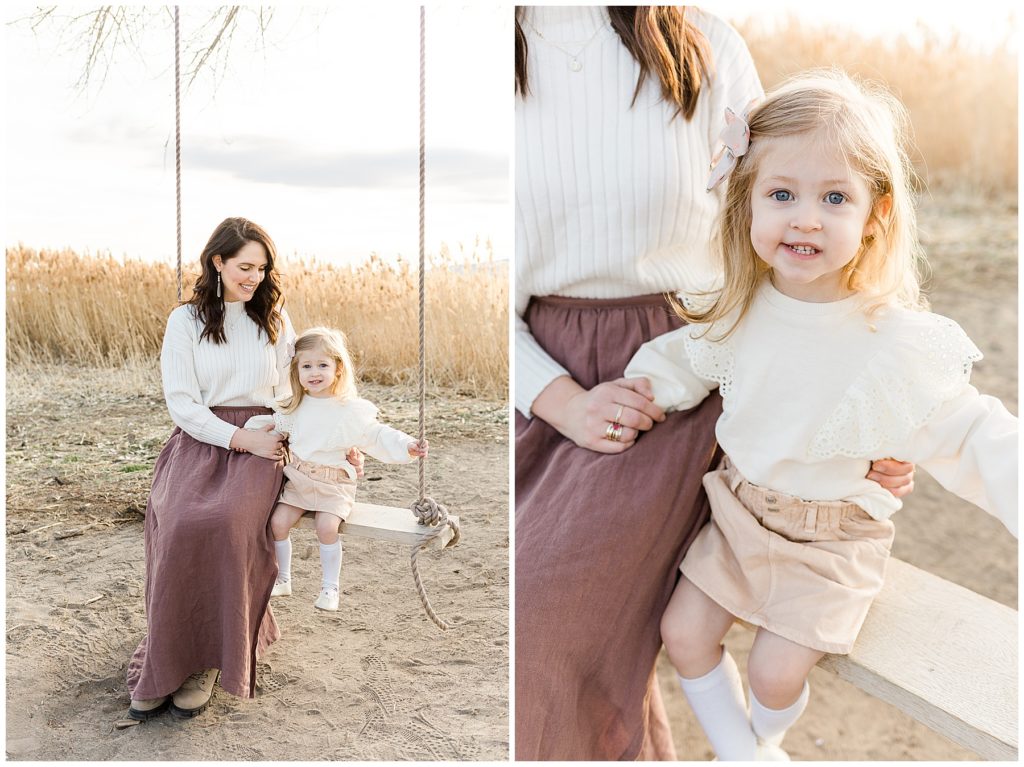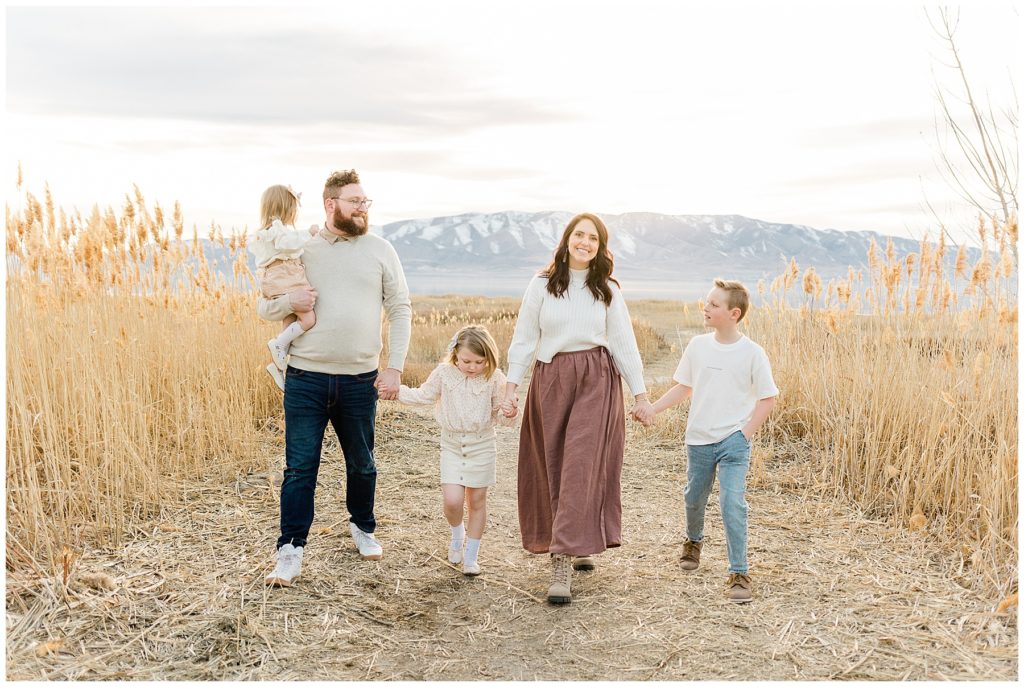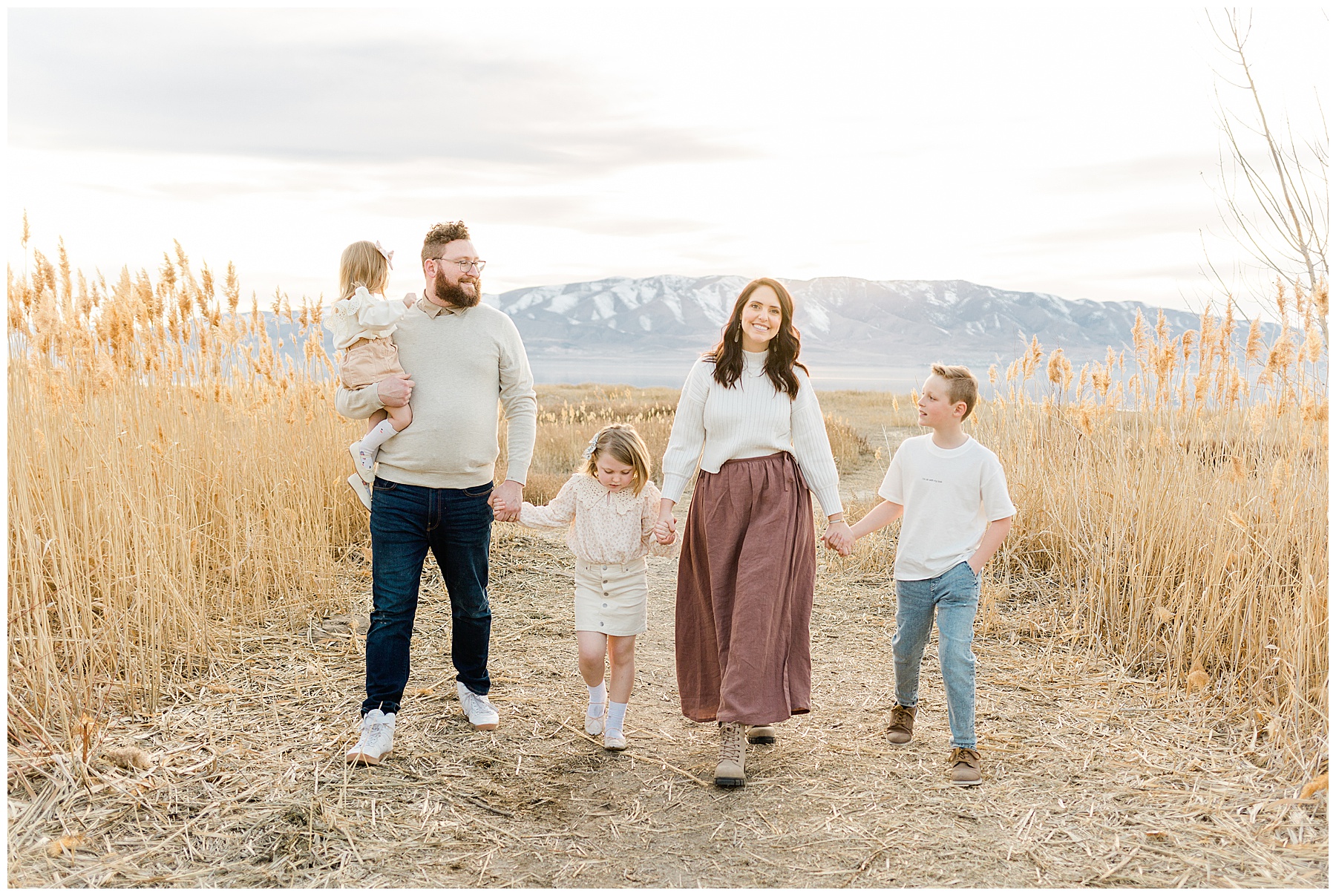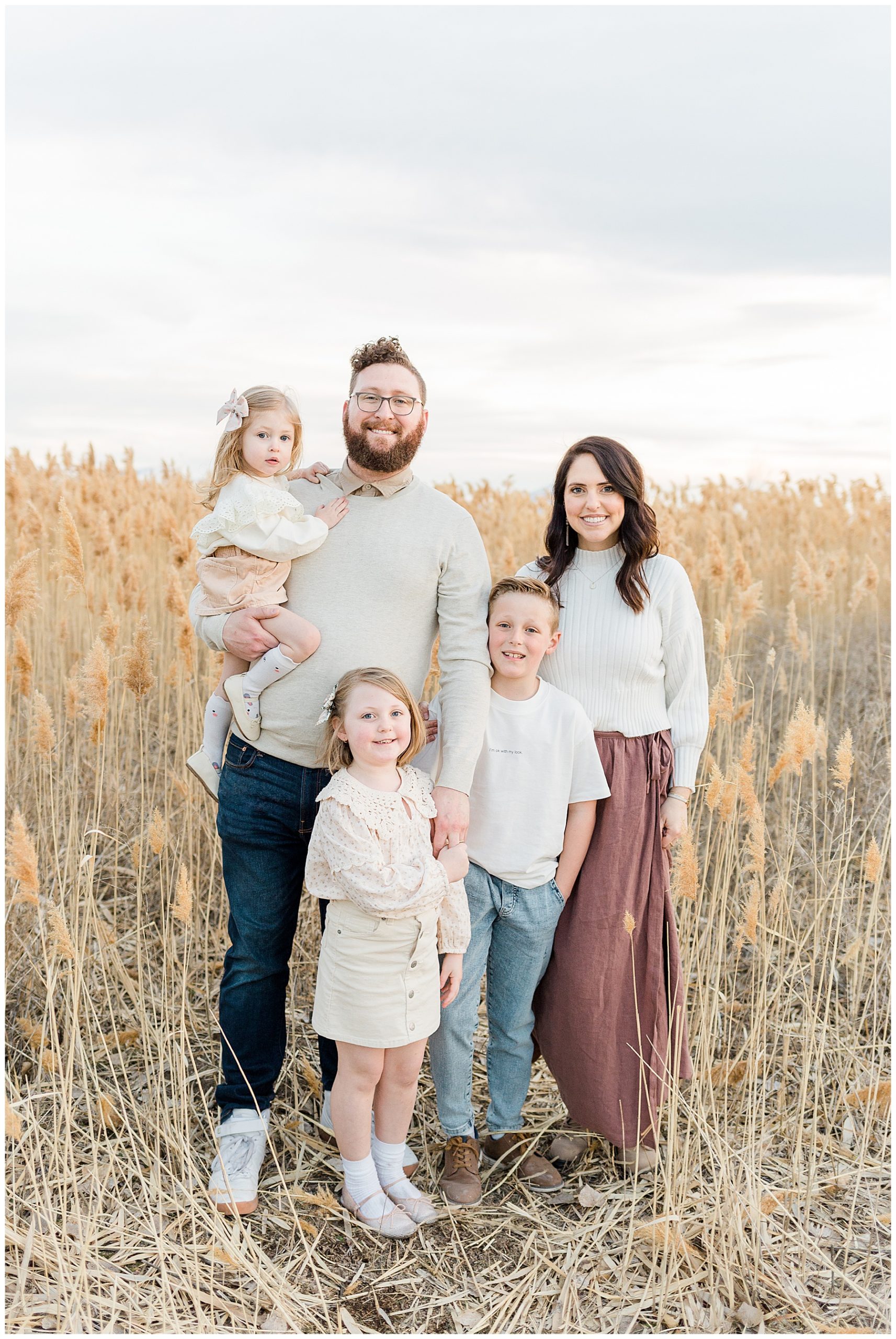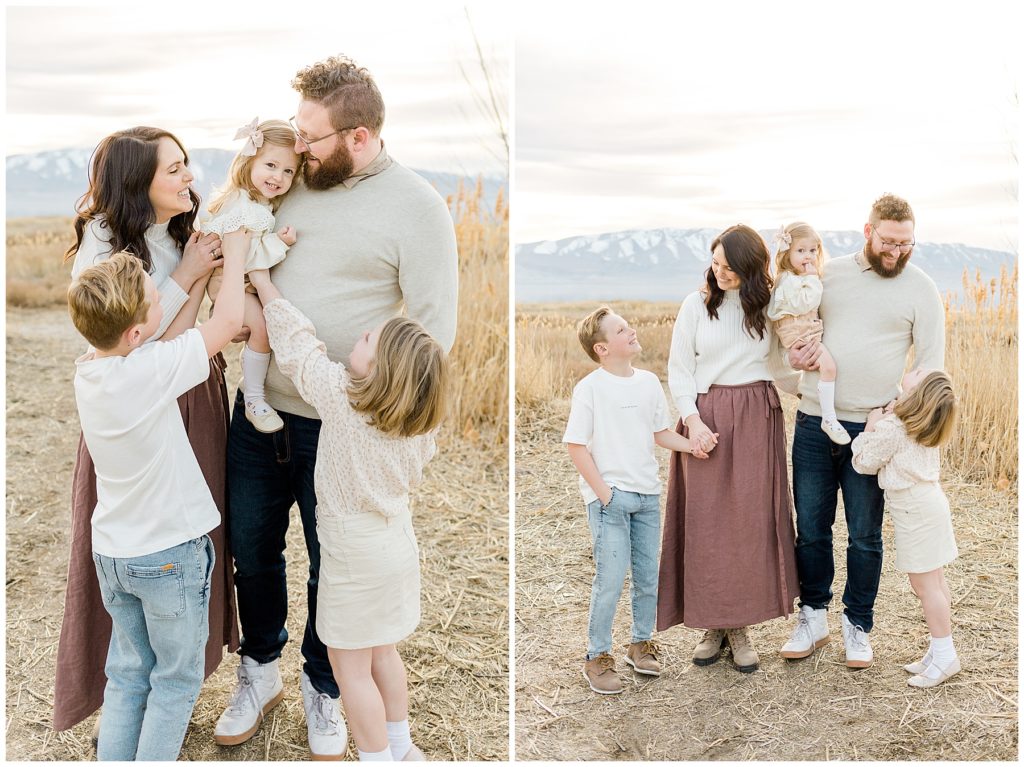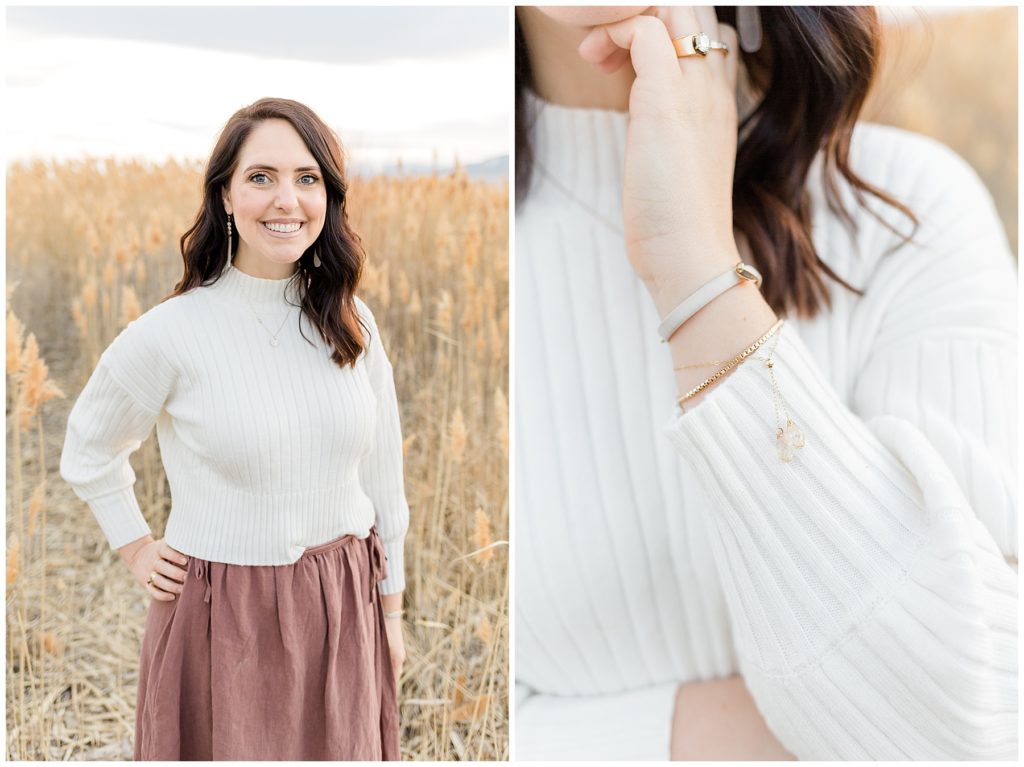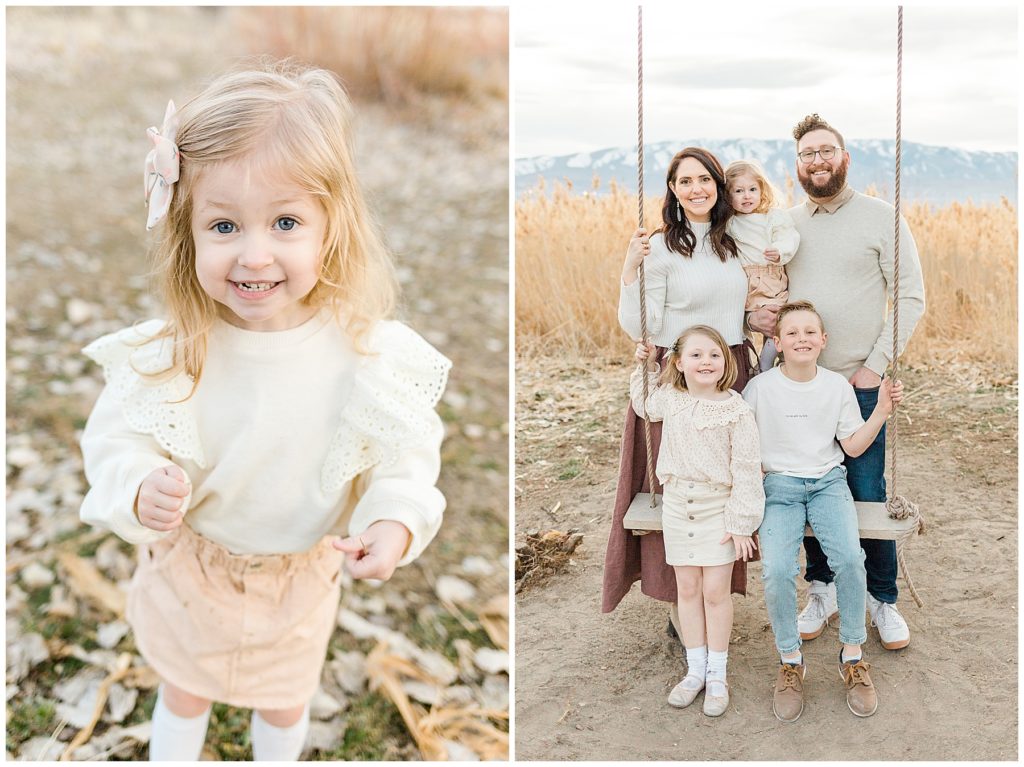 ---
I would love to work with you. Please contact me to book your family session.
To view more of my work, follow me on Instagram.