Ogden Temple Bridal Session | Malori & Darren
Bridal sessions are always something I anticipate with excitement. There's just something about capturing a bride in her wedding dress that makes me so happy. It's always a bonus with the groom is at the session also. I was so excited for this Ogden Temple Bridal Session. It's a beautiful temple and as an Utah Wedding Photographer I think it's a great idea to take some bridal shots at your wedding venue to ensure you have lots of great photos in case your wedding day is rushed. Malori looked amazing in her dress, her bouquet was made of hand painted wooden flowers and the color of Darren's suit was a perfect.
Just like many brides of 2020, this couple was forced to change their wedding plans due to COVID-19. When we took their bridals they weren't sure what the future held for their wedding. They knew some changes would need to be made and that the number of guests they could have attend would be reduced. Even with the uncertainty they were so excited to get married and they knew it would work out. I was inspired by their positivity and I truly hope they get the wedding of their dreams.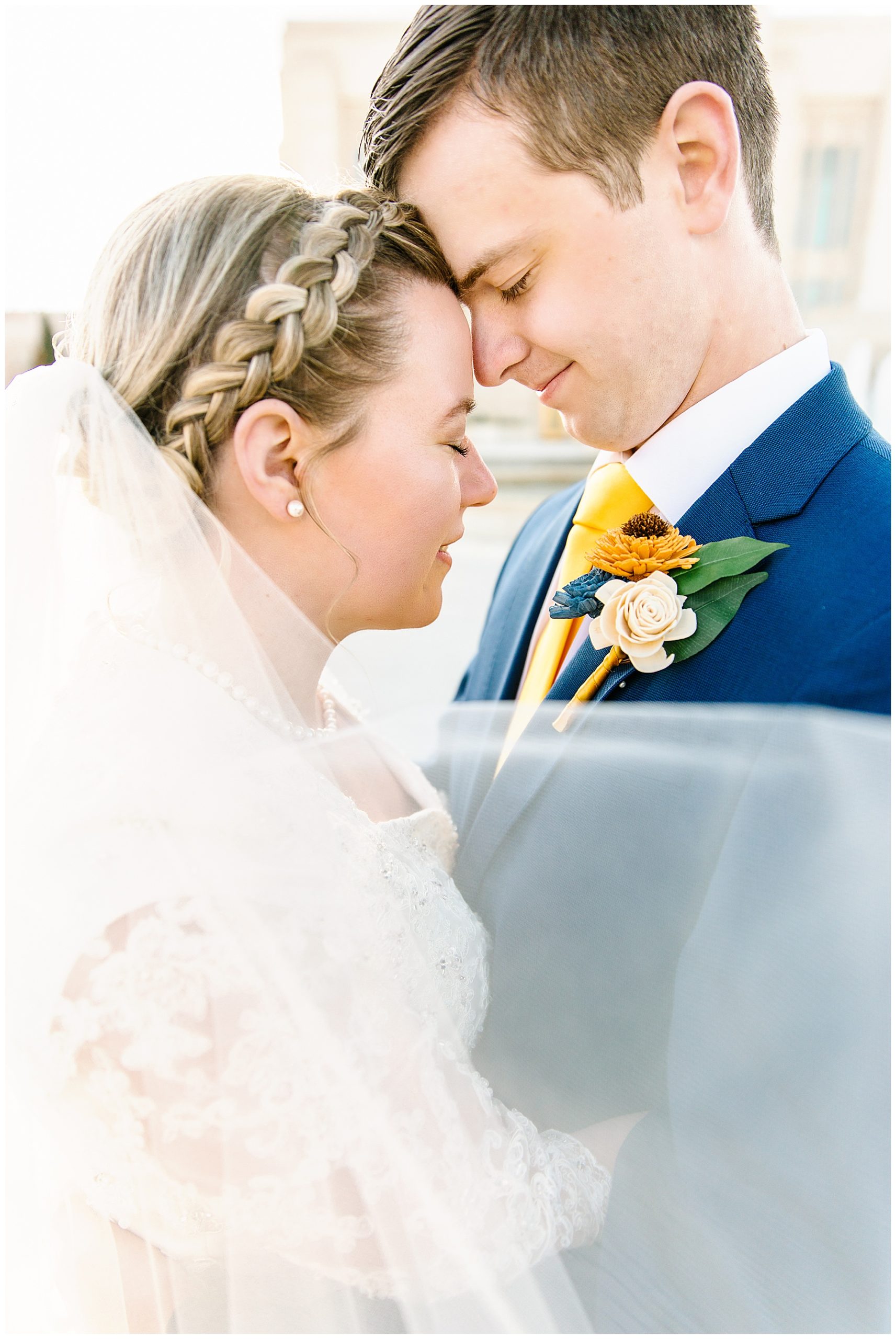 I would love to work with you. Please contact me to book your wedding.
To view more of my work follow me on Instagram.