Alpine Tree Farm Bridal Session | Tia & Ryan
This session began with a blizzard. As an Utah wedding photographer I am prepared for any kind of weather, however, we got a bit more snow than we bargained for and it was coming down fast. Tia and Ryan were quickly getting covered in a layer of snow. While it was beautiful it was also freezing! To keep everyone from turning into icicles we took frequent blanket breaks. Even with the heavily falling snow this Alpine tree farm bridals turned out absolutely gorgeous.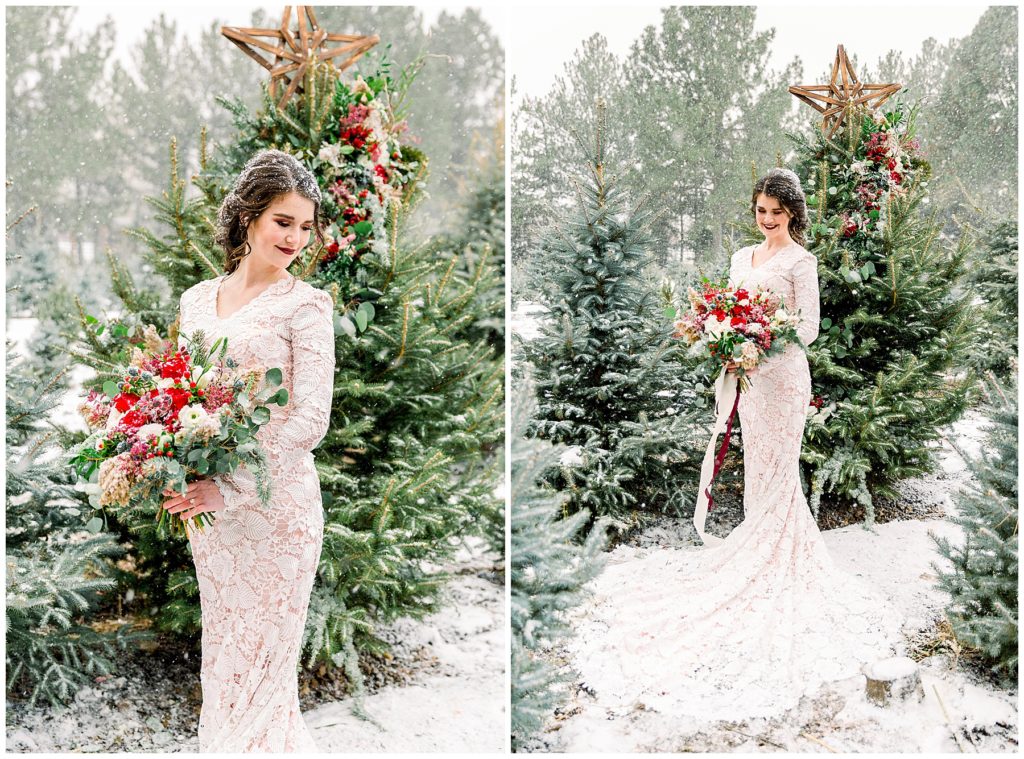 As the session continued we were lucky enough for the snow to calm down and for the sun to make a welcomed appearance. That little bit of warmth was what we needed! With a soft glow illuminating the couple it was a wedding photographers dream. The final portraits were simply magical!
I absolutely loved working with Tia and Ryan. They simply adore each other and are very much in love. Their laughter and happiness was contagious. A couple that freezes together stays together, right!
In addition to working with such a great couple, the vendors that were apart of their session are all 5 star worthy. The amazing lace dress designed by Elizabeth Cooper Design was elegant and flattering. I have such a love for lace! Emily from The Pear Blossom did an absolutely perfect job with all the flowers. The floral Christmas tree was so unique and the bridal bouquet was to die for! Sarah Hicken Artistry is such a talented makeup artist and with the amazing hairstyling of Amy van Biljon the bride was stunning!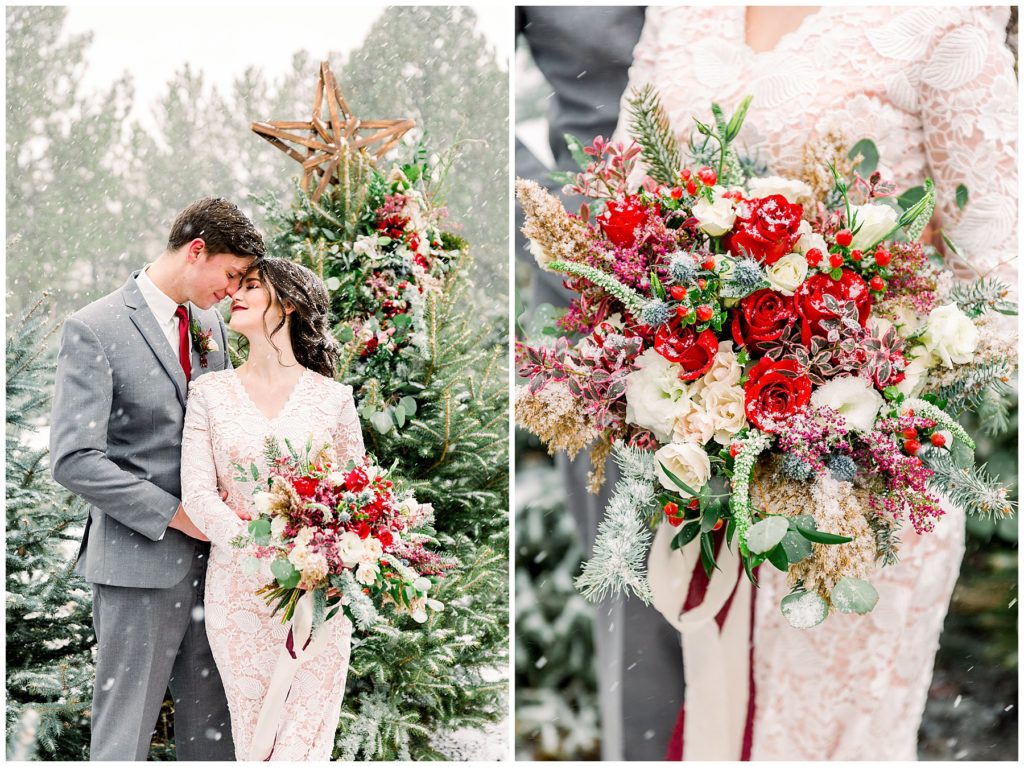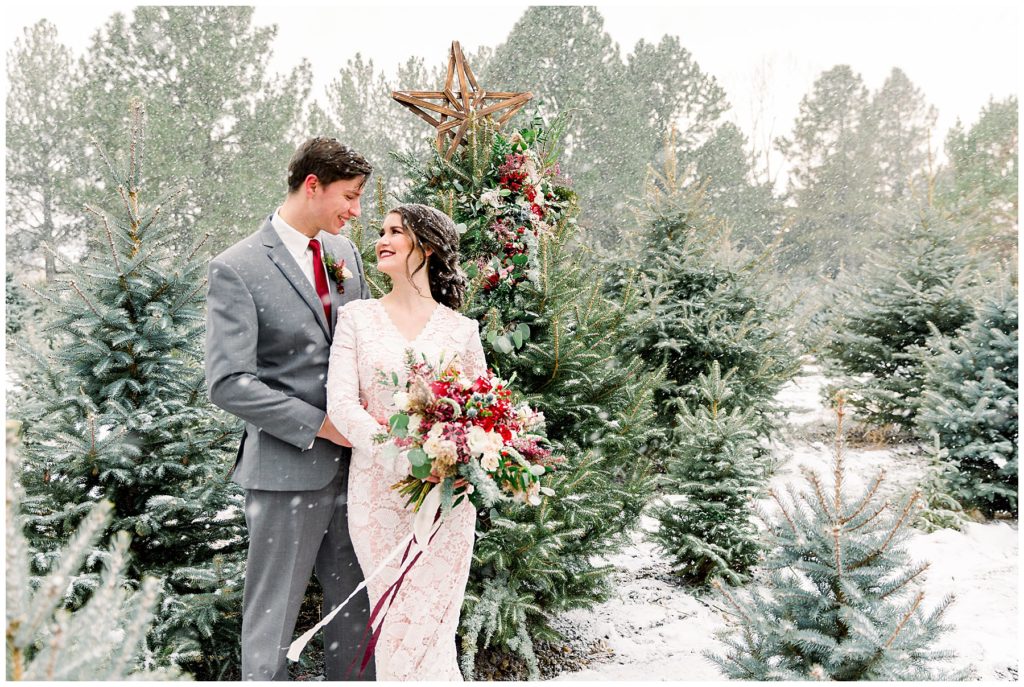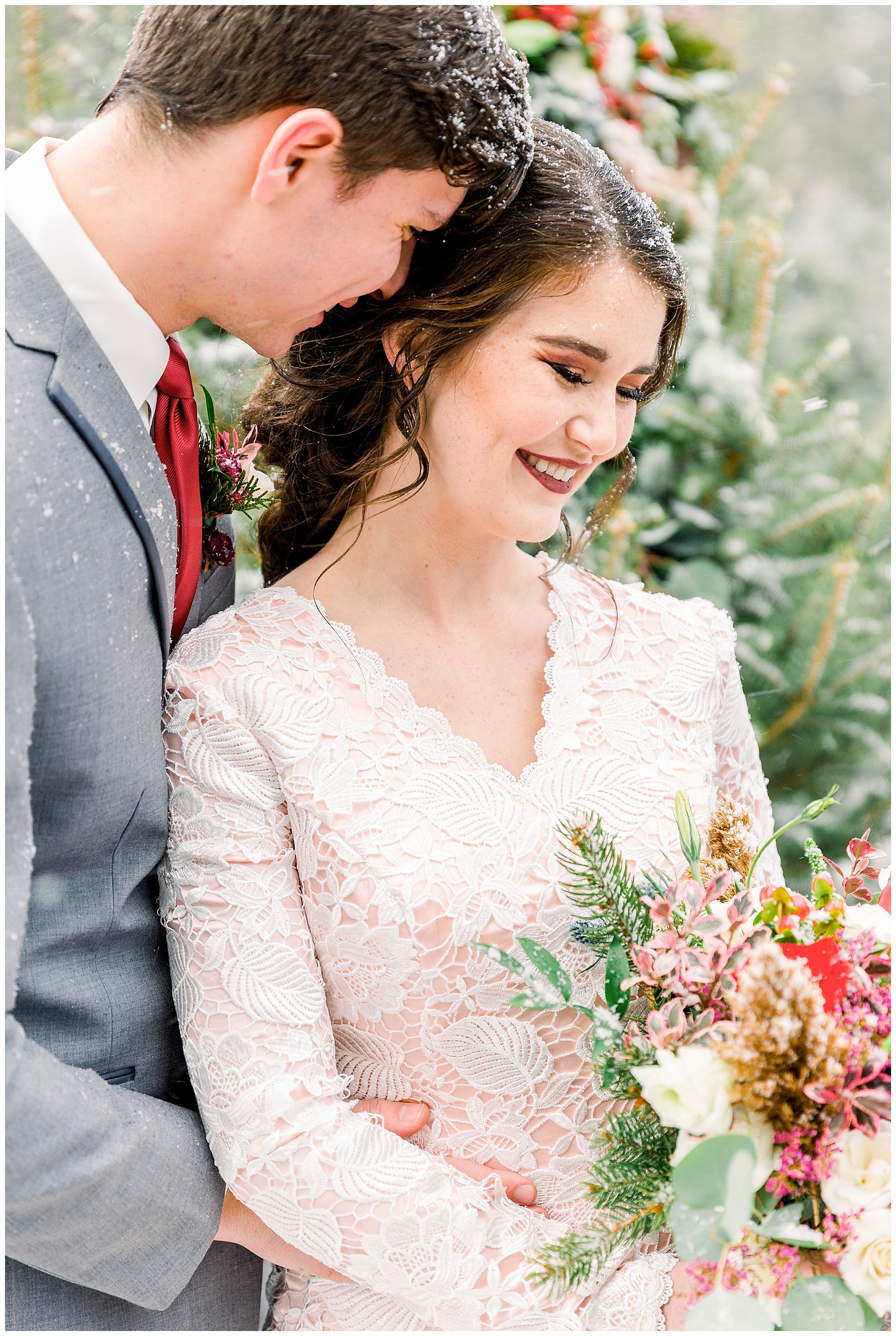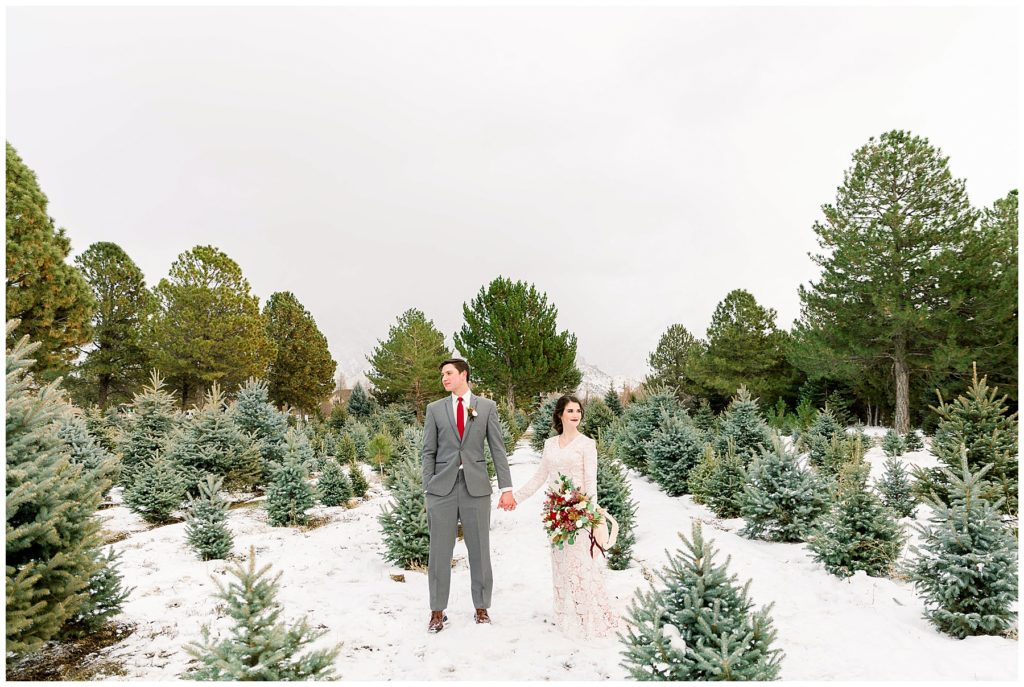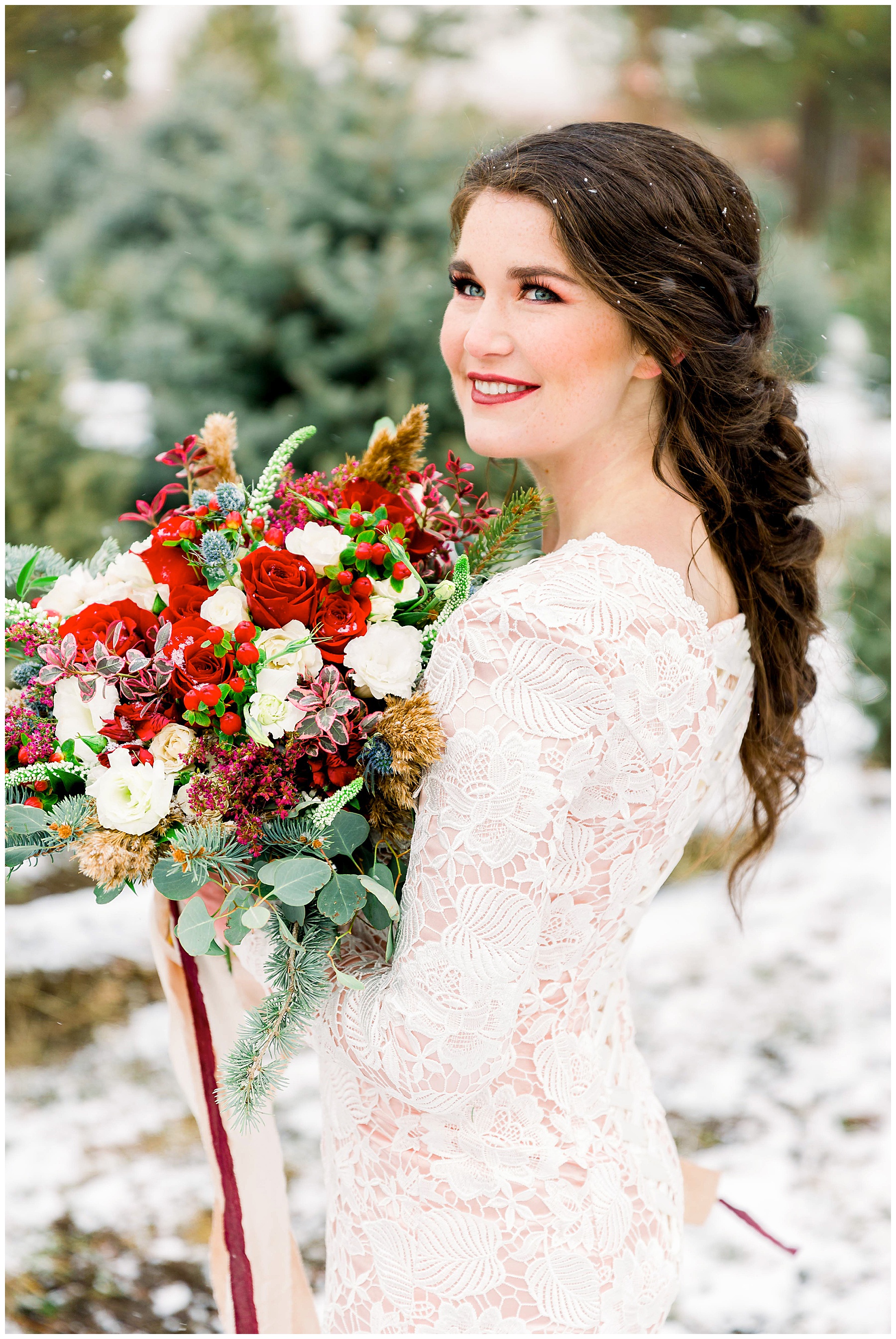 ---
I would love to work with you! Please contact me to book your bridal session or wedding. To view more of my work, follow me on Instagram.